New York City is supposed to be one of the most diverse cities in the world, but I can't help to notice that sometimes everyone looks the same. Thanks to fast fashion chains offering the latest trends at affordable prices on every block, people here tend to move through the "in" looks together in waves. As much as I love Zara, I honestly avoid it as much as possible because I risk running into one too many twins on the street. I love the question, "where did you get those?" almost as much as, if not more than, someone complimenting my outfit. Even fashion bloggers are starting to look the same to me and are constantly wearing the same brand and products as all the others. Gucci slides, anyone? (yes, I'm guilty too)
Here are a few of my favorite brands that are unique, offer great products, and are sure to make people question where you're shopping. I plan to feature at least four under the radar brands at least once a quarter so let me know what you think!
Dori Csengeri
These jewelry pieces are absolute show stoppers! I receive compliments every single time I wear my Dori earrings. I have three pairs and I can't wait to get more. Dori's unique jewelry is impeccably hand embroidered in Tel Aviv with silky textile cords, handmade glass cabochons, natural gemstones, Swarovski crystals, and leather. She is inspired by textile design, art, and her love for color. I discovered this brand through a good friend of mine who was selling them at her boutique and have been hooked ever since. They are worth every penny and look great with everything from ball gowns to jeans and a t-shirt.
Click here to shop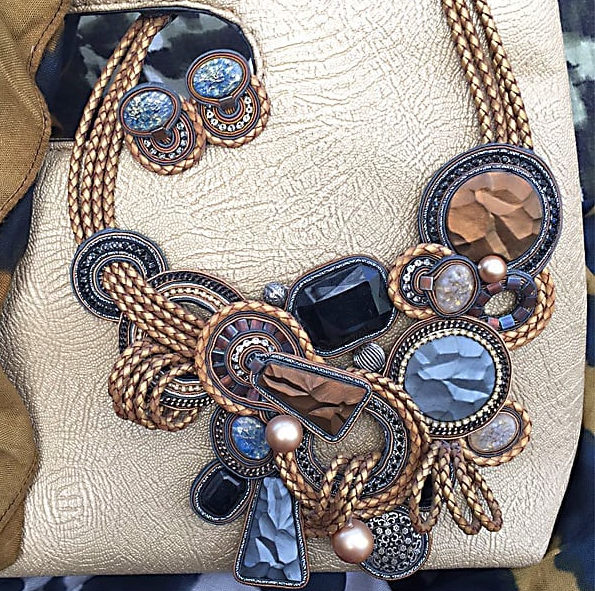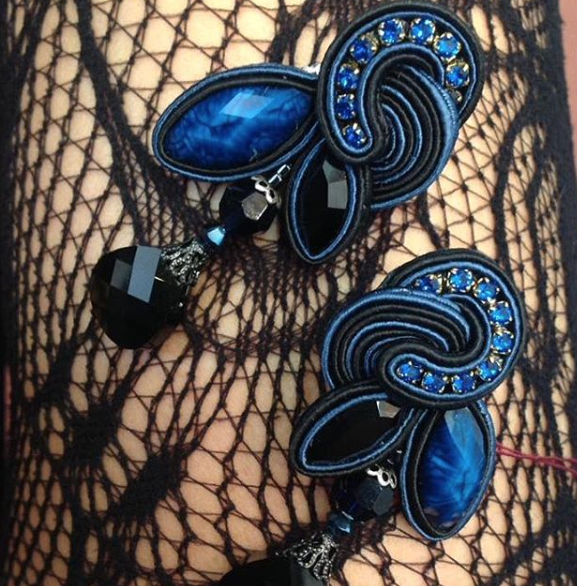 Bandits Swimwear
Born and raised in Maryland like me, Bandits Swimwear is one to watch. What I love about this brand is how versatile the pieces are. Not only can you mix and match a variety of their products to create a look that fits you best, but you can also repurpose the one-pieces as bodysuits and their tops as sports bras, crop tops, or bralettes. Founded and designed by Stephanie Meni, each and every Bandits collection is complete with pieces you can take beyond the beach. Bandits Swimwear sources fabrics for superior quality, design and fucntionality from different countries, however, its signature solid fabrics come straight from Italy.
Click here to shop
entreDonovan
entreDonovan is a women's custom clothing company that focuses on work wear. This company is great for women who have a tough time finding clothes that fit them properly right off the rack. The custom process begins with a high tech 3D body scanner that captures thousands of points of data to ensure the finest custom fit. From there, you're able to select from a large variety of styles and fabrics. While their site isn't that intriguing and the styles can come off as a bit boring, I've actually visited the showroom and can vouch that there are plenty of options available for someone looking for clothes that are more fashion forward and contemporary. I would consider entreDonovan for staple items and pieces you may want to invest in if you do have to dress corporate for your workplace. Each piece is pretty basic and can be mixed and matched so many different ways depending on the look you want to achieve.
Make sure to let me know if you're interested in a custom appointment since I have a relationship with the owner of the company and can guarantee you're taken care of!
Click here to check them out
Moon River
Based in Los Angeles, Moon River is a specialty women's lifestyle brand inspired by the song "Moon River" in the movie Breakfast at Tiffany's. The label is known for its clean, natural, and vintage-inspired aesthetic, representing the style and sensibility of a woman with a free spirit crossing the world in style. The reason why I think Moon River is great is because they offer very small amount of product that truly reflect who they are. I also think that they offer a little bit for everyone who is looking for something feminine, boho, trendy, casual, or pieces on the dressier side. Not to mention their price point is very wallet friendly for the quality you're getting.
Click here to shop
Please keep me posted on great new brands you discover as well so I can feature them in upcoming posts! If you have any questions about incorporating any of the brands above into your current wardrobe, let me know. I hope your new year is off to a great start and I can't wait to offer you some great things coming up in 2018!