It's heating up, people! When the temperatures begin to rise, it's easy to get comfortable throwing on a sundress and flip flops everyday, or a romper and pair of wedges for a night out. Don't get me wrong, I loveeee rompers, but I want to challenge you to try a few things below this summer that will add variety to your summertime outfits.
Scarves
A scarf is probably one of the most versatile summer accessory, but the most forgotten one. People often associate it with cold weather, however, there are plenty of lightweight options that you can transition into summer and use to enhance your seasonal style. Here are a couple of ways you can style with scarves in warmer weather:
Tie it around your neck (duh). This might sound unappealing considering 90 degree weather, but opt for a neck tie size that is just enough fabric to make a statement, but feels no more than a necklace.
Tie it around your straw bag handle, or any bag for that matter. Straw bags have been the it-bag of the summer for a few years now. Make yours stand out by simply tying a brightly colored scarf around the handle.
Use it as a belt. If you have a scarf that's long enough, use it in place of a leather belt for an extra pop of color and unexpected addition to your outfit. This is also a great way to embellish a somewhat basic look.
Use it as a hair accessory. Scarves are great to tie around your head in the summer whether on the beach or hitting the city streets. You can wrap it around like a bandana or use it to conceal your hair tie. Either way, it's a chic and effortless look.
Pants
This might sound silly, but don't forgo pants this summer (especially on days you don't feel like reaching for the razor). Opt for lightweight options like linen or silk. I feel like people automatically think of jeans when they hear pants, but there are so many great options that you can incorporate into warmer seasons that will give you more variety when getting dressed everyday and enable you to create different looks. A good summer pant should feel just as light as wearing a maxi dress.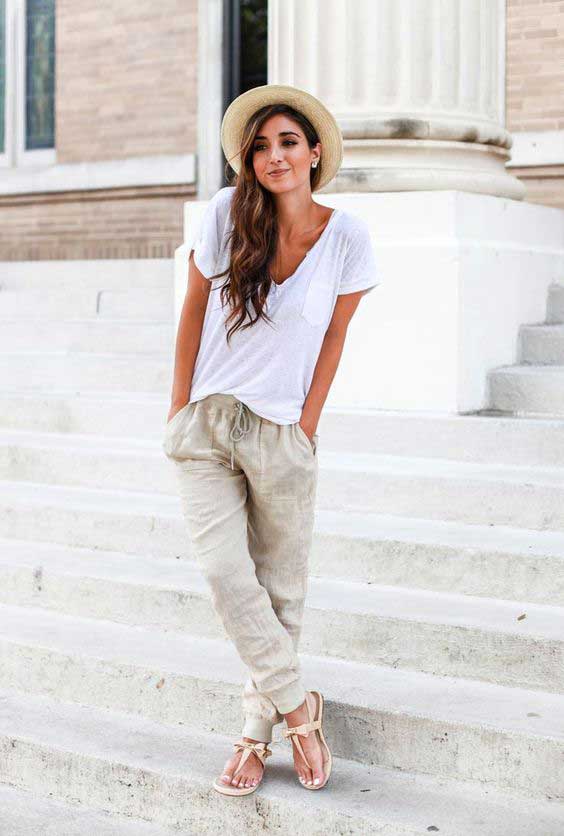 Layering
I preach layering to all my clients! Anyone can throw on a top with a skirt or pant, choose a dress, or pair a t-shirt with shorts, however, layering shows you can actually coordinate outfits and that you put a bit more effort and thought into how you look. Going back to scarves, they are a great layering piece for the summer, but don't discredit other pieces like denim jackets, cotton blazers, dusters, or vests for layering over a basic summer look, especially in the evenings when it's a bit cooler.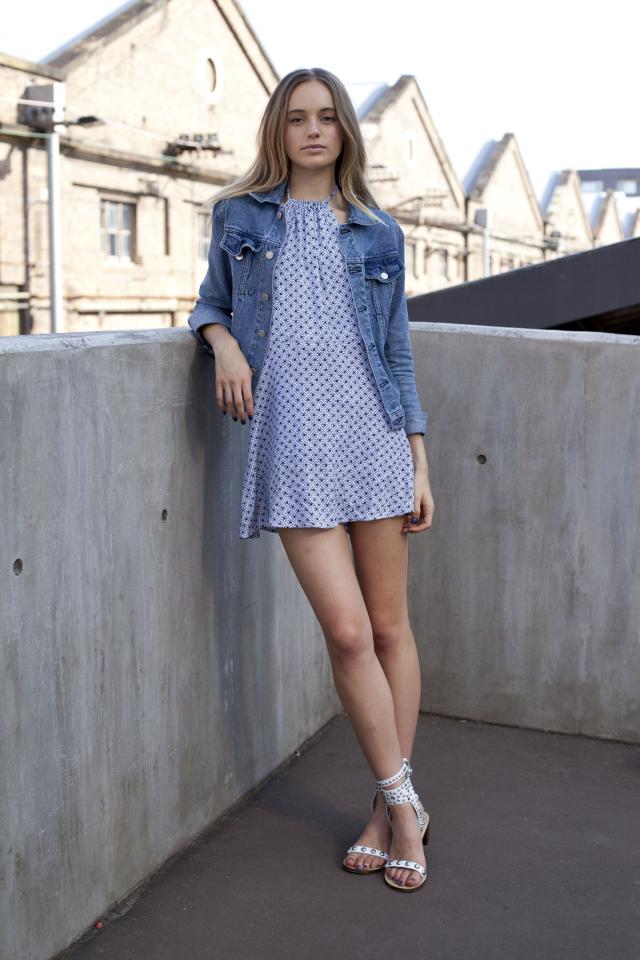 Loafers
I'm very lucky that my boyfriend and I can live in the city with enough closet space to not have to swap our closets each season. This allows me to see my entire wardrobe and get creative when mixing and matching seasonal items and transitioning them over and over. I love wearing my fall/spring flats and loafers with summer outfits. First, because I actually find sandals to be uncomfortable when walking a lot and, second, because they add more of a sophisticated polish to a summer dress or top and shorts look than sandals in my opinion. Men don't have a lot of sandal options other than slides and flip flops so tend to wear summer style loafers and sneakers a lot more than women.
No matter what you wear this summer, I hope you find the time to relax, get your toes in the sand, and enjoy the sunshine with a cold cocktail in hand.
x0x,
G